Category Archives:
President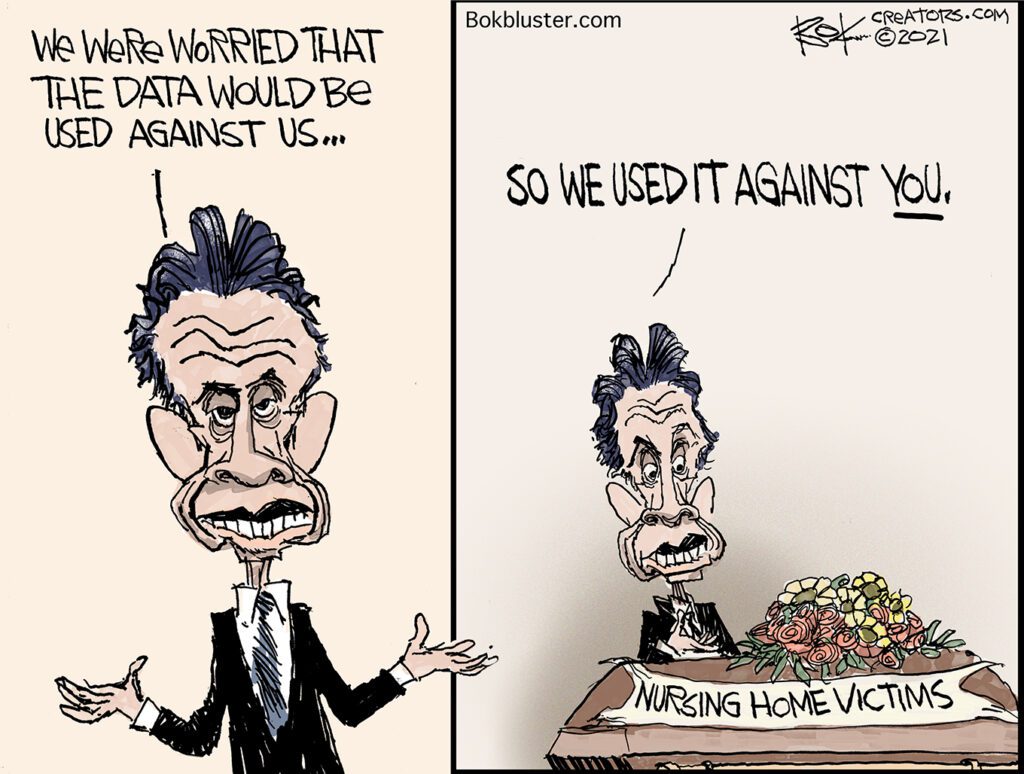 We froze because we were afraid the data was going to be used against us.

Melissa DeRosa, Top aid to NY Governor Andrew Cuomo
Governor Cuomo had ordered coronavirus patients into NYC nursing homes. And almost 15,000 seniors died. But the state only reported 8,500 deaths.
New York Attorney General Letitia James reported that the governor had undercounted the state's COVID-related nursing home deaths by nearly 4,000, making the true nursing home resident death toll about 40 percent higher than Cuomo's administration claimed. Then, Cuomo aide Melissa DeRosa admitted during a private conference call with Democrats that the administration had covered up the true death toll, afraid of provoking a Department of Justice investigation.

Liz Wolfe, Reason
And now he's accused of sexual harassment.