Category Archives:
Joe Biden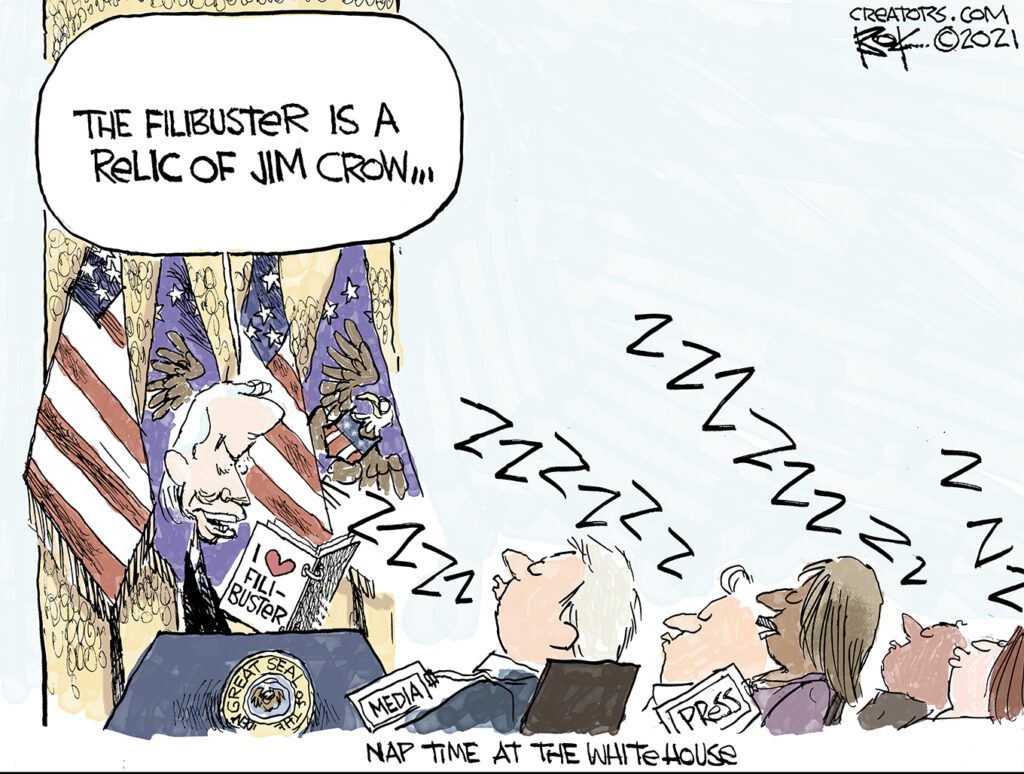 President Biden has unliked the filibuster. He now thinks it's a relic of the Jim Crow past.
However, he used to think the filibuster was a relic of "fair play." He said so in a speech on the Senate floor in 2005. Senator Ben Sasse read Biden's speech aloud on Wednesday night. But if you'd like to hear it from the crow's mouth here's Senator Biden himself.
By the way, Jim Crow is "Jim Eagle" compared to the Georgia voting law passed last week.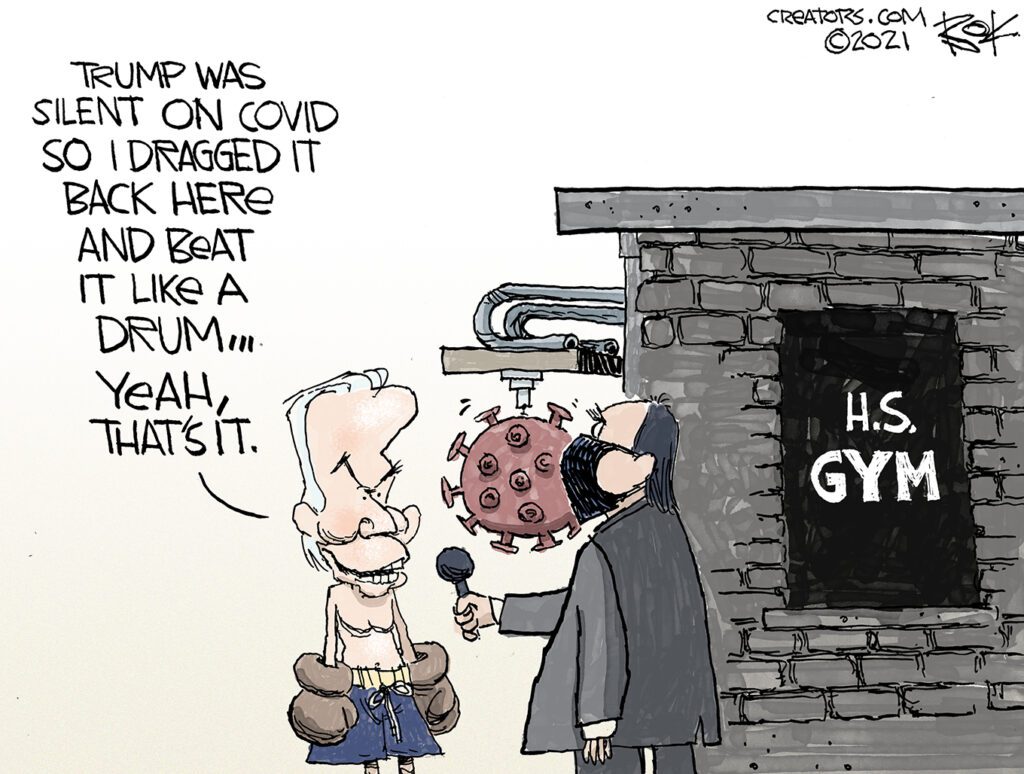 President Biden isn't showing his predecesor any love for the vaccines that have the pandemic on the run. Donald Trump flogged Operation Warp Speed. It was a Manhattan Project style effort to find a vaccine. Trump's overexposure to daily press conferences may have killed his re-election. But Warp Speed was a big success.
Pfizer, Moderna and Johnson and Johnson developed, tested and jabbed vaccines into people's arms in less than a year. It's a process that normally takes many years.
Trump Vaccine Effort
President Biden's response? "We inherited a mess." Biden said that when he took office there was no plan for a vaccine rollout. And he bragged that he would ramp up to 100 million vaccines in his first hundred days. But the country was already vaccinating almost 1 million per day when he took office. And President Biden himself had already received his two shots by then.