Category Archives:
President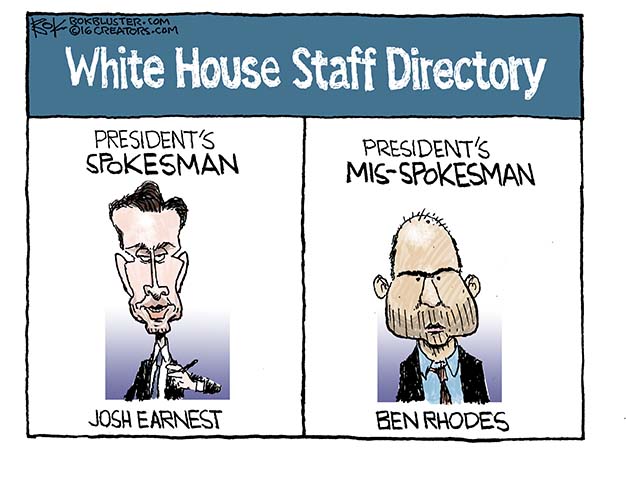 Ben Rhodes, a deputy national security advisor, claims to have a mind meld with President Obama. He says, "I don't know anymore where I begin and Barack Obama ends."
Somewhere after Obama ends and Rhodes begins, he claims to have manipulated the media to advance the administration's narrative of the Iran deal.
The 38 year old aspiring novelist, with no national security experience, bragged that the White House press corp is young, inexperienced, and easily fooled.
Eli Lake at Bloomberg View say the narrative on the Iran deal began long before Rhodes got into the act.