Category Archives:
Obama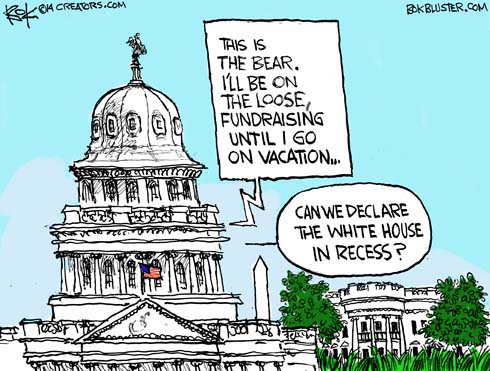 The world is going mad and President Obama is going on vacation. The rest of the government is following The Bear's vacay lead. On Saturday the US Embassy in Libya was vacated. Fred Hiatt in the Washington Post calls it all a deliberate strategy of withdrawal.
Fundraising Vacation
The president will be on a working vacation in Martha's Vineyard. That is to say he'll be fundraising. He'll check in at the Blue Heron Farm. Has Obama checked out of the White House? Krauthammer thinks so. He thinks Obama believes history is traveling on autopilot.