Category Archives:
Military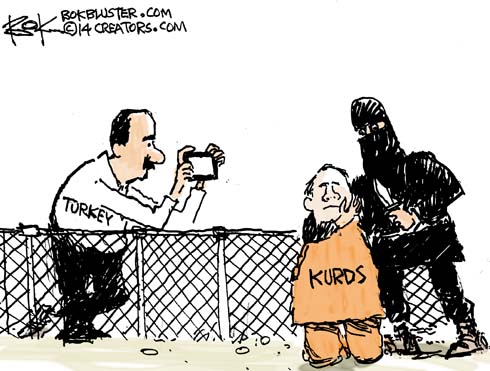 Turkey seems content to allow ISIS to wipe out the Kurds on its border in the Syrian town of Kobani. The Kurds have threatened to renew guerrilla war against the Turks if they don't give a little help.
Meanwhile tribal forces in Iraq's Anbar province say they can't resist Isis without American ground troops.
David Ignatius, in the Washington Post, says that limited conflicts have a way of ratcheting upwards. He adds, "since the days of the Romans limited warfare has rarely been successful".