Category Archives:
Military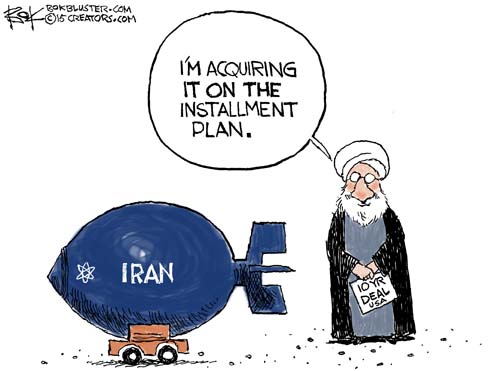 President Obama's original line was no nukes for Iran. That may have changed. According to leaks, the administration is working on a ten year plan allowing enough centrifuges to have a nuclear infrastructure but not enough to build bombs. At the end of the ten years, thanks to Obama's persuasive power, the mullahs will be mollified, Iran will become a normal country, and we'll have nothing to worry about.
Bibi is unpersuaded:
The deal "doesn't block Iran's path to the bomb, it paves Iran's path to the bomb," Netanyahu said.