Category Archives:
budget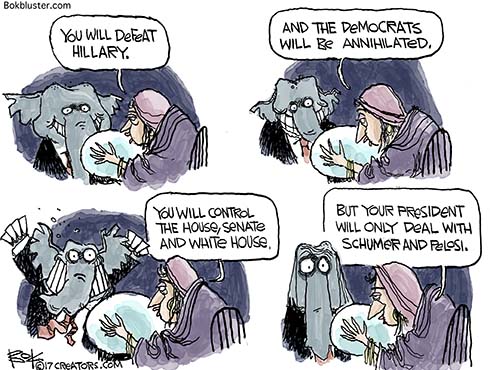 The Trump Schumer deal came to pass this week. Chuck Schumer made an offer to increase the debt ceiling for three months. And Donald Trump took him up on it.
Swamp dwelling Republicans were aghast. Earlier in the day Paul Ryan had blasted the same offer as "ridiculous and disgraceful".
Trump Schumer Deal
But then Republicans haven't had much luck closing deals for Trump. Obamacare still stands and Trump outpolls Congress.
Mark Steyn says, "there are now three political parties in Washington." Democrats, Republicans, and Trump. The Democrats have a base. Trump has a base. Mitch McConnell and Paul Ryan don't have a base.