Category Archives:
cable tv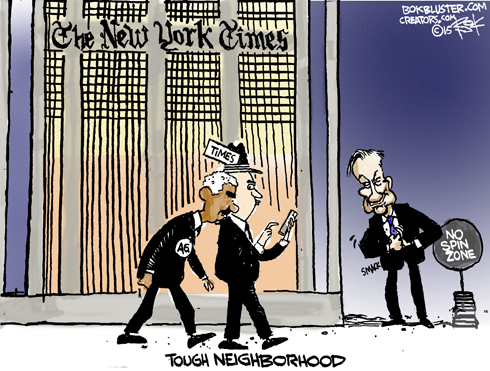 In the wake of the Brian Williams meltdown over exaggerated war stories Media Matters started digging dirt on Fox's Bill O'Reilly. David Corn wrote in Mother Jones that O'Reilly lied about being in the Falkland Islands war zone in 1982. O'Reilly says he never claimed to be in the Falklands.
O'Reilly then went on the offensive in the MSM war zone:
During a phone conversation, he told a reporter for The New York Times that there would be repercussions if he felt any of the reporter's coverage was inappropriate. "I am coming after you with everything I have," Mr. O'Reilly said. "You can take it as a threat."
O'Reilly hardly factors as the Time's biggest threat. NYT reporter James Risen says the Obama administration is the greatest threat to a free press in a generation..