Category Archives:
Foreign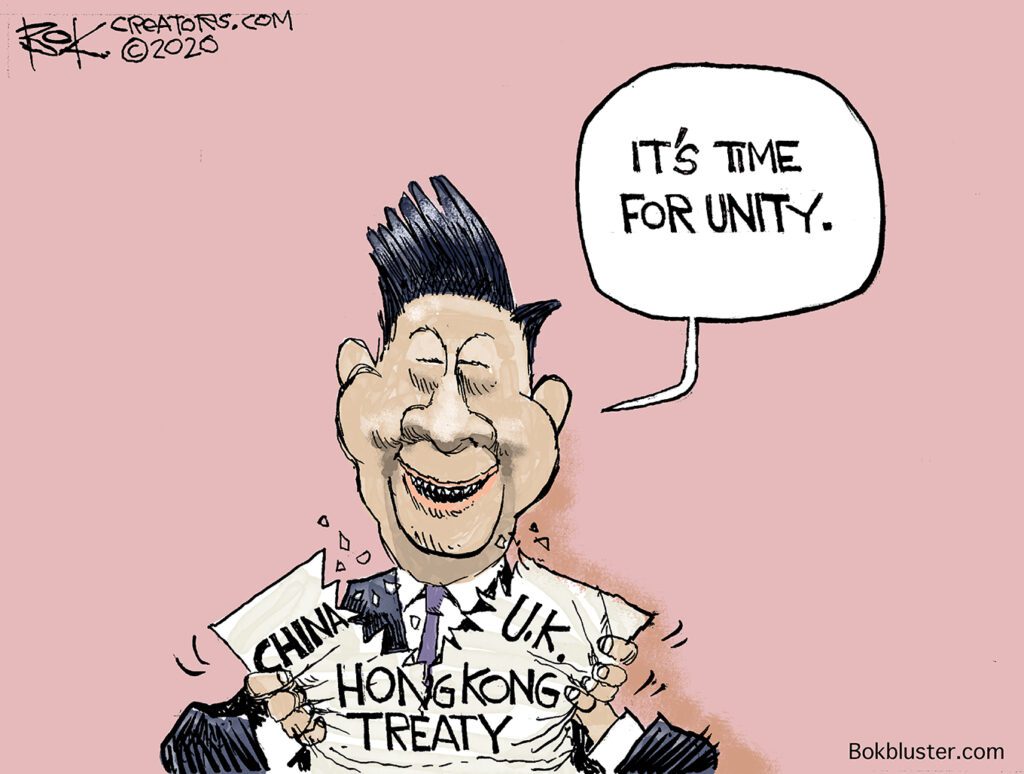 It's time for unity. And Joe Biden wants to let bygones be bygones. No hard feelings about President Trump being a Russian agent and all.
President Xi in China has even stronger feelings for unity. He's bringing Hong Kong closer to mainland China. Much closer.
The WSJ reports Hong Kong authorities booted four pro-democracy legislators last week. And then the remaining pro-democracy contingent resigned.
Hong Kong's fate is especially important because it shows China can't be trusted to keep its international promises. Its treaty with the U.K. promised autonomy to Hong Kong for 50 years through 2047. It was extinguished in 2020.

The Wall Street Journal / Review & Outlook 11/12/2020