Category Archives:
Afghanistan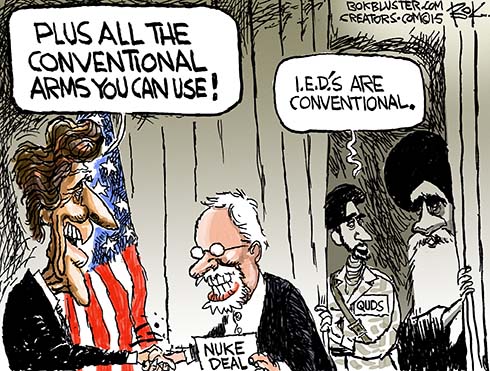 As part of  the Obama nuclear agreement, Iran made a last minute pitch to end the conventional arms embargo.  Grinning Foreign Minister Mohammad Javad Zarif got what he wanted and more. The deal calls for the E.U. to also lift sanctions on the Iranian Republican Guard and the Quds Force.
At least 500 Americans were killed in Iraq by Iranian made Explosively Formed Penetrators. EFP's are a more sophisticated version of improvised explosive devices or IED's.
Frederick Kagan of the American Enterprise Institute explains here "Why They're Cheering in Tehran".