Category Archives:
Culture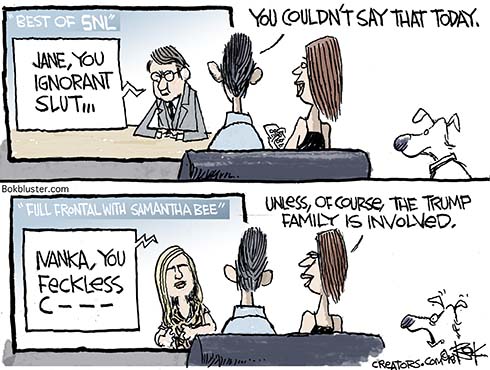 Saturday Night Live had a Weekend Update sketch in the 70s called Point/Counterpoint. It starred Dan Akroyd and Jane Curtin playing pompous journalists debating the news. And it always degenerated into personal insults. Like this opening rebuttal remark by Akroyd: "Jane, you ignorant slut."
It was almost as funny as the Claudine Longet Ski Invitational. Lorne Michaels had to apologize for that one.
Crude Crack
And so did Samantha Bee, for a crude crack she made this week about Ivanka Trump. But, like SNL, she's still on the air. For now.