Search Results for:
playboy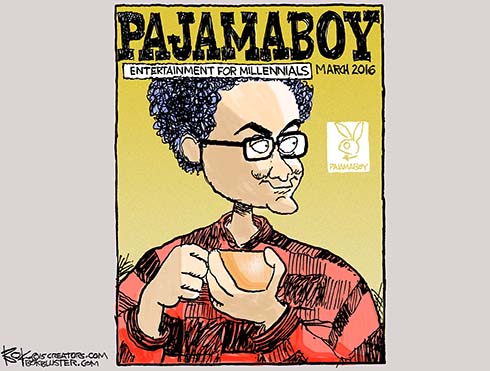 In an effort to capture the attention of millennials, Playboy is ditching naked ladies.
It worked for the website. According to Bloomberg:
Last year, Playboy.com cleaned up its website to make it "safe for work," and has since seen its monthly unique Web visitors rise fivefold. The median age of those visitors dropped to 30 years-old from 47 as a result — "an attractive demographic for advertisers," the company said.
Come to think of it, Playboy founder Hugh Hefner is the original pajama boy.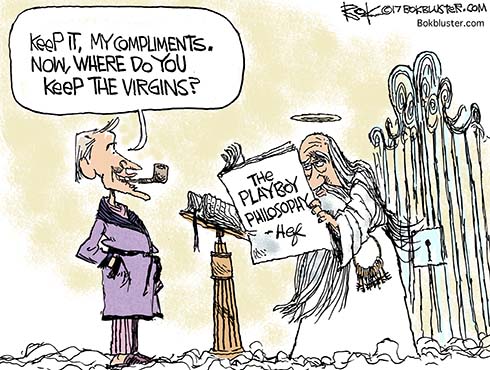 Hugh Hefner was a frustrated cartoonist, so he pursued other interests and founded Playboy magazine.
You probably only read Playboy for the fiction. But I read it for the cartoons. Hefner chose the cartoons for each issue.
Cartoon Magazine Publisher Hugh Hefner
I think he also chose the other pictures that appeared in his magazine. And he developed the "Playboy Philosophy" to help him with that task.
But the world of internet porn and political correctness made things difficult for Playboy. An obit in The Atlantic argues that what Playboy offered was "sanitized – Hefner wanted the centerfolds to exude clean-cut charm rather than exotic allure."
What it should have offered was more cartoons.
Hef was 91 when he died on Wednesday.