Virus Pandemic in Team Biden's Court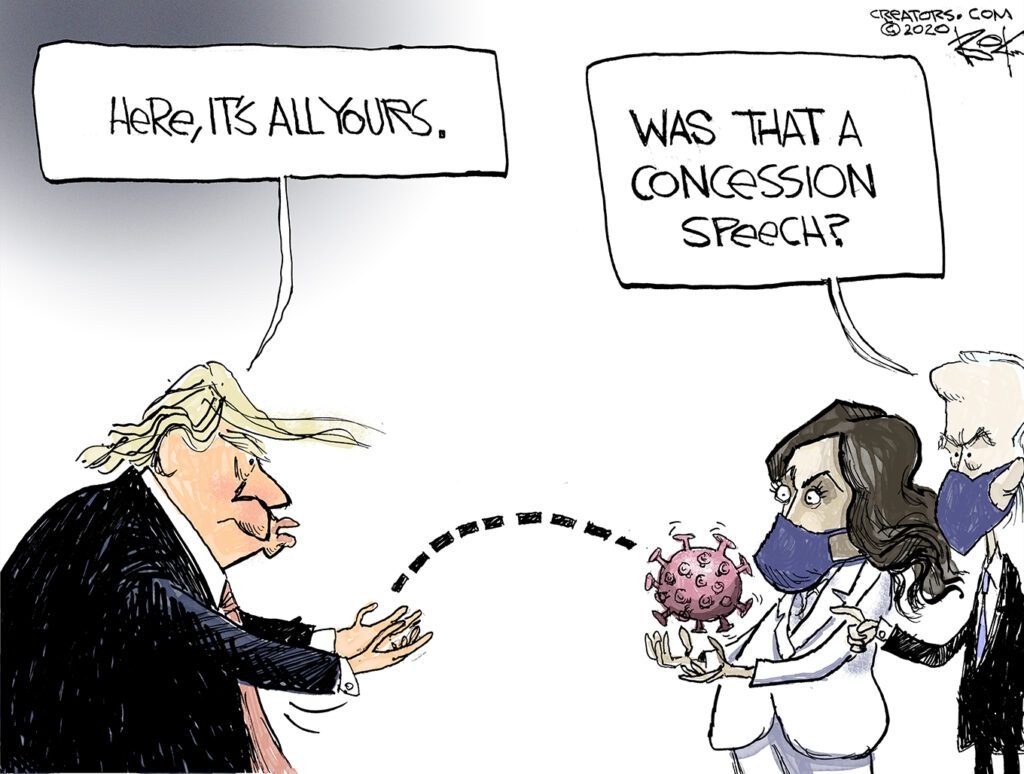 The virus pandemic is in Team Biden's court now. And, as luck would have it, they got an assist from Pfizer's announcement that a 90% effective vaccine is on the way.
President Trump wasn't happy about Pfizer's timing. And it looks like the vaccine will be here before his concession speech.