Campaign Economy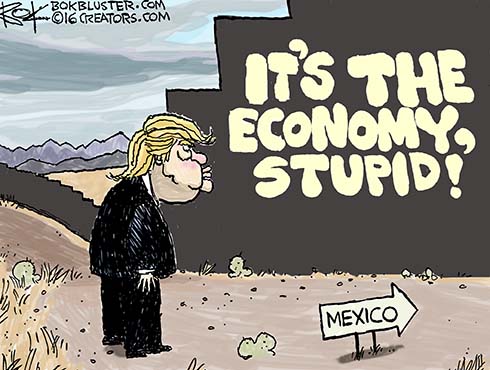 Daniel Henninger and Robert Samuelson both say the economy should be the main issue in the 2016 campaign. Here's Henninger:
The Iowa entrance polls reveal that Mr. Trump got 44% of the vote from people who believe immigration is the top issue. Unfortunately, at least in Iowa only 13% think that.
He says 60% of Iowa voters considered "economic concerns" to be the top issue.