Category Archives:
Media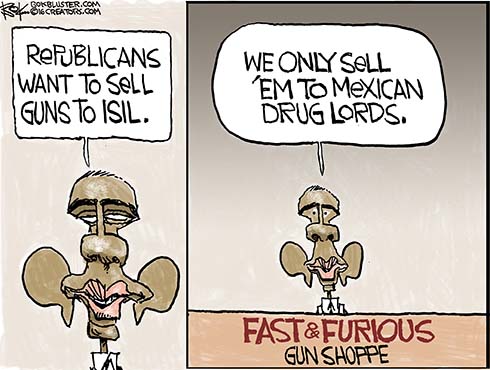 Last week Senate Republicans voted to deny the executive branch the power to revoke second amendment rights without due process.  Leading Democrats accused Republicans of wanting to sell guns to ISIS.
Sell Guns to Mexican Drug Cartel
Early in the Obama administration ATF actually did sell weapons to members of the Mexican Drug cartel. The program was called Operation Fast and Furious. It was a scheme to track the movement of weapons to Mexican crime scenes. The Justice Department called it gun walking. But ATF lost track of where the guns walked.
Sheryl Atkinson covered the story extensively for CBS News. U.S. Border Patrol Agent Brian Terry and hundreds of Mexicans and  were murdered with weapons sold by the Fast and Furious Operation.