Category Archives:
Media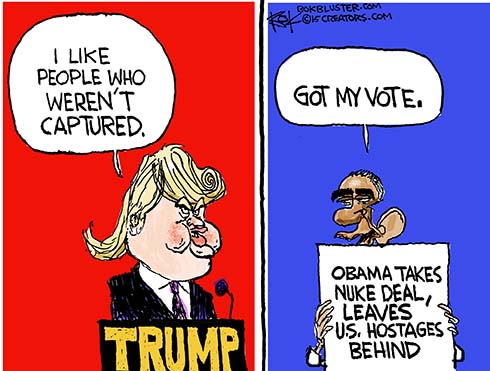 John McCain called Trump's supporters "crazies". He now says it was a term of endearment. At least he didn't call them "whacko birds".
The Donald stepped in it when he hit back with his own term of endearment questioning McCain's war heroism. He said McCain was a hero for getting captured. "I like people who weren't captured."
Now everybody hates him. Except the poll voters.