Category Archives:
Newpapers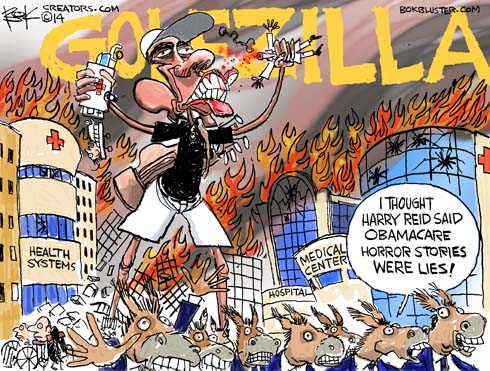 You like your doctor but you can't keep him. You like your insurance but you can't keep it. ObamaCare is a train wreck.
Koch Brother Horror Stories
These horror stories are all lies, lies, and damned lies according to cowboy poet Harry Reid. They didn't really happen to you. They were ginned up at the un-American Brothers Koch Fairy Tale mill to send red state democrats running for cover.