Category Archives:
Economy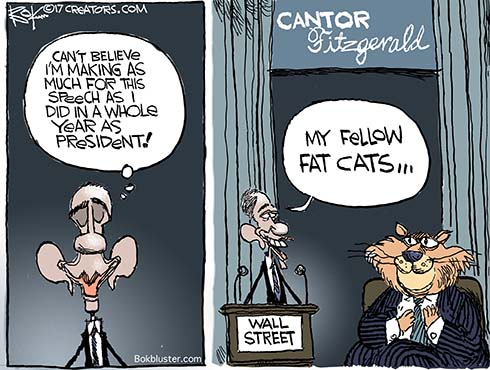 Barack is back. He will give a speech to the Wall Street firm Cantor Fitzgerald in September. HIs fee? $400,000. The same amount as his annual salary as president.
President Obama had harsh words (at no extra charge) for Wall Street bankers in 2009. He called them "fat cats who don't get it."
Elizabeth Warren isn't happy.