Category Archives:
income tax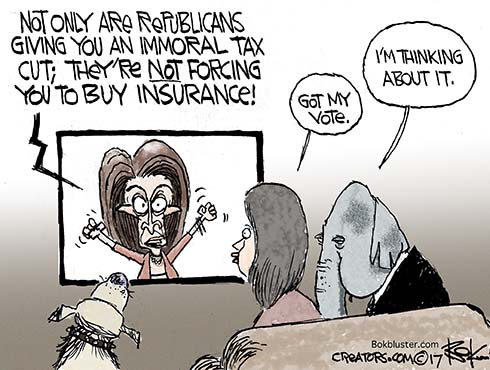 President Trump won big on tax reform. And Nancy Pelosi became unhinged. Here's some of what she had to say about the bill:
End of the world… Armagedon…Brazen theft from the middle class…Raises taxes on 86 million middle class…Moral Obscenity…Permanent Plutocracy…Unrepentant Greed…A Vote against Tiny Tim
Tax Facts
The fact is, according to Politco and others, eighty percent of filers will get a tax cut averaging $2,000. Yet, for some reason, most people believe they'll get a tax hike.
But despite his Christmas cash stocking stuffer, Trump's approval rating remains low. And some Republicans lurk among the resistance.