Category Archives:
Christmas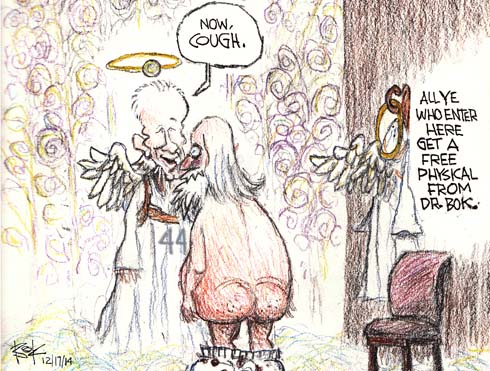 My father was a big man. In fact we called him "Big D". He encouraged it.
Dr. Arthur Bernard Bok, Jr. served 23 years as team physician for the University of Dayton. He was a pioneer in the field of sports medicine. Before that he was team physician for the Dayton Gems IHL hockey team. He was an expert face stitcher. My brothers' mugs as well as my own were canvases for his work. The same goes for many of our friends. Dad donated countless hours of medical service to everyone from neighborhood rink rats to college athletes. Any kid trying out for any team in any sport was entitled to a free physical at Doc Bok's office.
Artful Art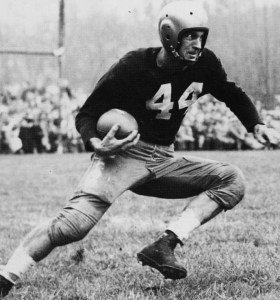 He was born in Cincinnati, grew up in Toledo and came to Dayton on a football scholarship.
He played in the first Ohio high school North/South all-star game in 1946. Notre Dame legend Frank Leahy coached the South team. Leahy tried to poach my pop for the Irish. But, this being the pre-Urban Meyer era, dad kept his commitment to the Flyers. This upset my grandmother but pleased my grandfather. It also pleased my siblings and me because Dayton is where he met a pretty cheerleader, Jeanne Stewart, who became our mother.
He really was big for a back in those days – 6'2″ 192 pounds. And fast. He ran a 10 second flat hundred yard dash. The 40 had not yet been invented.
As a 17 year old in training camp he competed against much older returning war vets and earned a starting job as a freshman. He went on to become the Flyers' all-time leading scorer. In 1948 he averaged 6.7 yards per carry.

The papers called him "Artful Art" and "Mr. Inside Outside".

Following a 72 yard touchdown run against John Carroll in Cleveland stadium, Paul Brown paid him a visit in the locker room. His hopes, however, of playing for the Cleveland Browns were dashed when the Baltimore Colts drafted him in 1950.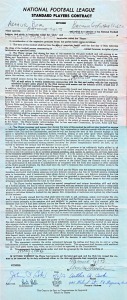 He signed a $5,000.00 contract. Today's NFL was not my father's NFL. The team was lousy and the equipment worse. He stuck around long enough to get mentioned in Art Donavan's book Fatso but soon gave up football for med school and marriage.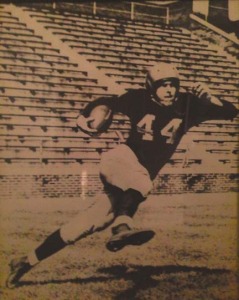 He attended the Chicago School of Osteopathic Medicine and returned to Dayton to begin his practice and raise his family.
Everybody loved him. I wanted to be just like him. When I was 12 or so someone asked if I would be a football player too. Big D's reply was, "he may be small but he's slow". That stung but not too much because it was funny. I got bigger and faster but in the end he was right. I became a cartoonist.
My dad lived a rich and rewarding life. He was surrounded by our loving mother, 5 children, and 16 of his 19 grandchildren when it came to an end. After he breathed his last we said a prayer, poured martinis and toasted him. Old number 44 was 86.
Now, back to drawing the people I don't like!