Rex Tillerson: The Final Insult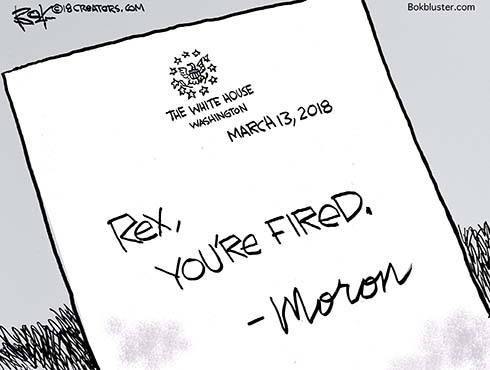 Former Secretary of State Tillerson says President Trump decided on his own to meet with Kim Jong Un. That was right after Tillerson publicly advised holding off on the meeting.
Trump's decision to fire Tillerson was his own idea too. Tillerson learned of it when he read the president's tweet.
Final Insult
Calling Trump a moron appears to have been Tillerson's own idea