Vanity Fair Hillary Shots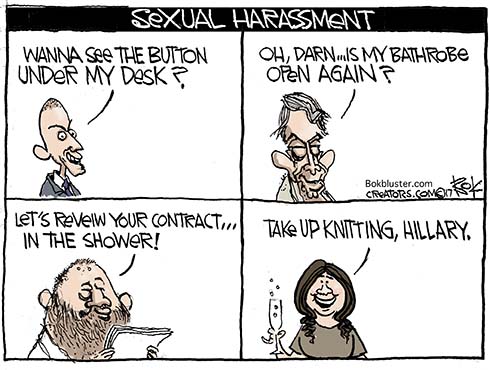 Vanity Fair had a little fun with Hillary Clinton last week. But it didn't last long.
Hillary Shots
The mag produce this video for its on-line site The Hive. The sketch featured staffers proposing toasts to Hillary. And each toast offered a New Year's resolution urging her to abstain from running for office again.
One recommended she teach Yoga, another counseled alternate nostril breathing and another advised her to take up knitting.
Naturally the Hillary Faithful charged sexism. So Vanity Fair apologized and pulled the video.