Trump Putin Collusion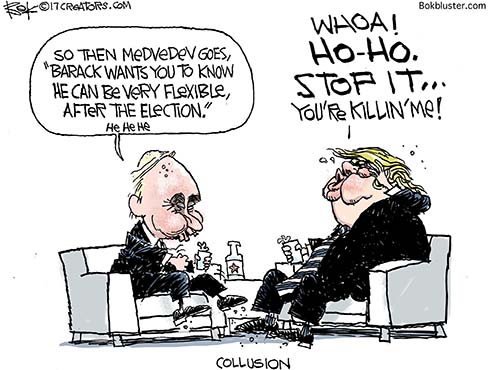 President Trump met with Russian President Putin for over two hours at the G-20 Summit in Hamburg. Secretary of State Tillerson says they had a "robust exchange", and that Trump pushed Putin about interference in our election.
Collusion
Maybe. Who knows what really goes on behind closed doors?
But I think they pounded shots of vodka and colluded about collusion.