West Point Speech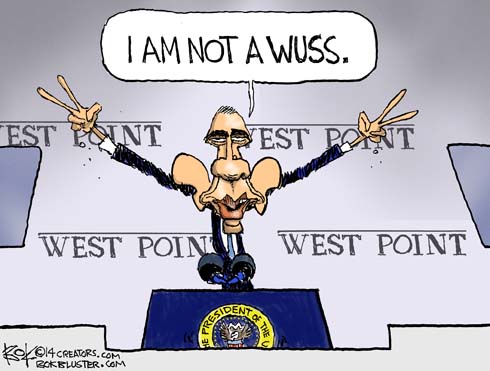 The president gave the commencement address at West Point this week. The speech apparently didn't have enough trigger points or insensitive comments to get him thrown out. The graduating West Point cadets tolerated their commander's speech but didn't give him a very rousing response. Quiet as a mouse according to Krauthammer.
West Point
Patching up his previous comments, Obama insisted he believes in American exceptionalism with every fiber of his being. But just because we are strong like hammer doesn't mean everyone else is a nail. We must lead by example. Presumably North Korea, Syria, and Iran will follow. It was a little confusing.
Dick Cheney was not convinced.