Category Archives:
War on Terror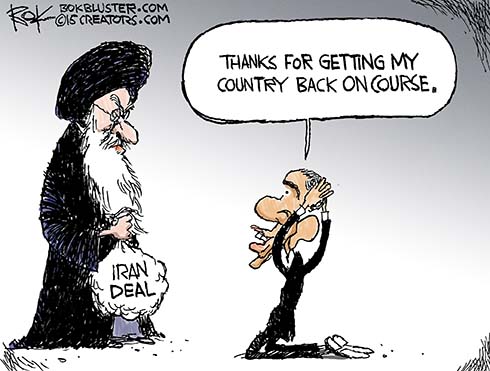 It's unclear what happened to the American sailors caught and released by Iran.
First it was a mechanical problem, now a GPS malfunction is blamed for sending the ships off course. No matter. Sixty-five percent in the Real Clear Politics average of polls think the whole country is headed in the wrong direction.
The sailors apologized, were fed, cried, humiliated, and released. John Kerry thanked the Iranians.
Sanctions on Iran
Sanctions on Iran were to end today under terms of the nuclear deal.