Category Archives:
War on Terror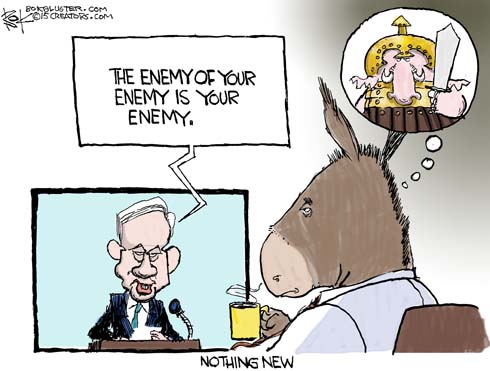 Iranian Revolutionary Guard forces are fighting in Iraq against ISIS. Meanwhile President Obama is negotiating a secret nuke deal with the leaders of Iran.
In his speech before Congress, Netanyahu reminded his audience that in this case the enemy of your enemy is still your enemy. Many Democrats boycotted Netanyahu's critique of the Iran deal. Here's list from IBD.
President Obama dismissed the speech as "nothing new".