Category Archives:
crime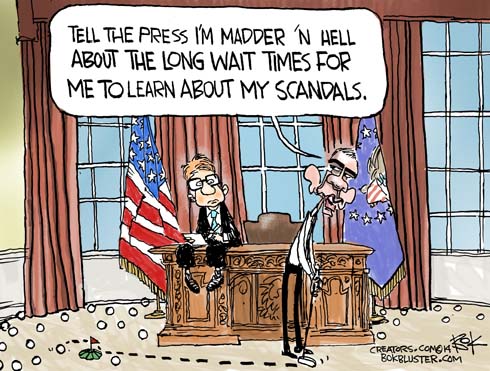 When a vet asks for treatment at the Phoenix VA his request is entered into one set of books. When the time draws near that he will actually be treated he's entered into the real set of books. That way long waits look short and bureaucrats get bonuses.
Veterans Affairs boss Eric Shinseki says he's mad as hell about this. It's all news to president Obama. He found out about it on CNN. Now he's madder than hell. But not mad enough to fire Shinseki.
VA for the 21st Century
You can go here to see the President bragging in 2009 about resetting the VA for the 21st century.