Robert De Niro Hollywood Wit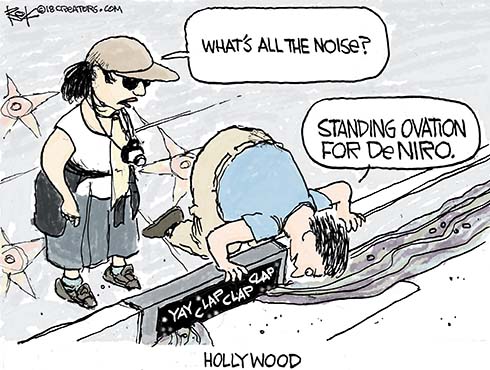 Robert De Niro is a wit sandwich.
He was preceded in wit recently by Sammantha Bee. She called Ivanka a feckless c__t. And he was followed by Peter Fonda's plea for Barron Trump to be kidnapped by pedophiles.
Hollywood Wit
But on the Radio City Music Hall stage for the Tony Awards, De Niro offered a simpler call to political action. F__k Trump.
And he got a standing ovation.