Political Bias Investigation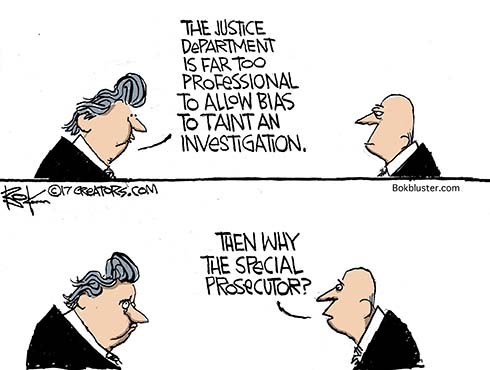 Most everybody is either a Democrat or Republican. So it's hard to find politically pure investigators.
Bias
Nine of the fifteen lawyers Robert Mueller hired to investigate Donald Trump made political contributions. A total of $62,043 of those contributions went to Democrats and $2,750 to Republicans according to Politifact.
Crack FBI agent Peter Strzok also referred to Trump as an "idiot" and a "douche." And he went on to text that a Trump win was highly unlikely. Even so, he claimed an insurance policy was needed in the event of a Trump victory.
Trump won. And Mueller kicked Strock off the investigation.
Deputy Attorney General Rod Rosenstein defended the Mueller special investigation against bias charges.