Teflon Trump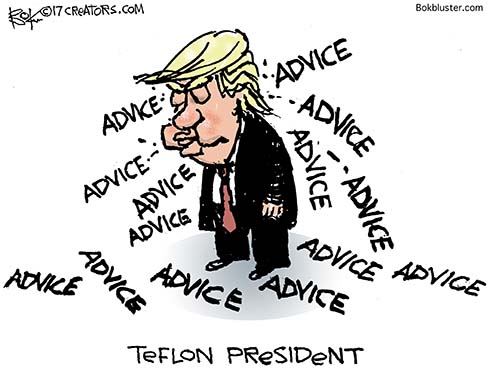 During the campaign Donald Trump was called the Teflon Don. Criticism didn't stick with his base.
But now that he's president, what really doesn't stick is advice. He ignored advisors Sean Spicer, Reince Priebus and Steve Bannon when he hired the "Mooch" as communications director.
Spicer got mad and quit.