Democratic Party Meltdown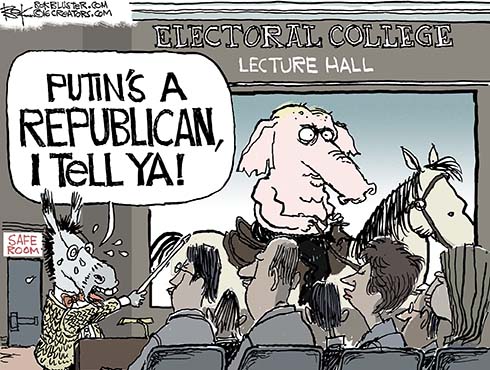 The Democratic Party meltdown continues.
The party's condition took a turn for the worse when Jill Stein's election recount turned up more votes than voters in Detroit. The recount was ended.
Then John Podesta demanded that the 538 members of the Electoral College be briefed by the CIA. The purpose being to inform the electors of Russian efforts to elect Trump.
For his part, President Obama is back to drawing red lines. He says the U.S. will respond to Russia "at a time and place of our choosing."
Democratic Party Meltdown
Meanwhile, President-elect The Donald tweets, "Are we talking about the same cyber attack where it was revealed the head of the DNC illegally gave Hillary the questions to the debate?"