Matt Lauer Not One Of The Boys on the Bus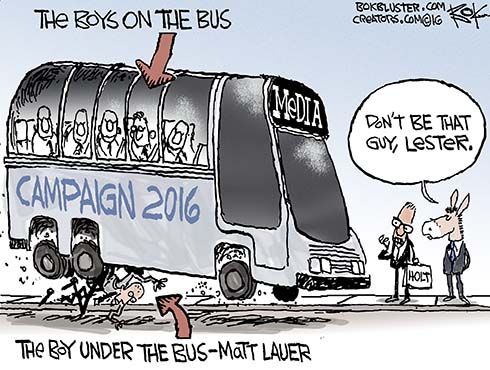 The Boys on the Bus was a best seller about the reporters who covered the 1972 presidential campaign.
It's unlikely those boys would think much of today's Donald Trump as a presidential candidate. But they probably wouldn't have been too uncomfortable in his "locker room".
Bus Bust
Now many of the boys on the bus covering the 2016 campaign are girls. And they threw Matt Lauer under the bus for asking Hillary Clinton tough questions and taking The Donald seriously.
They implied that Lester Holt would get the same treatment if he moderated the first Clinton/Trump debate in an even handed way.