The Stop Trump Man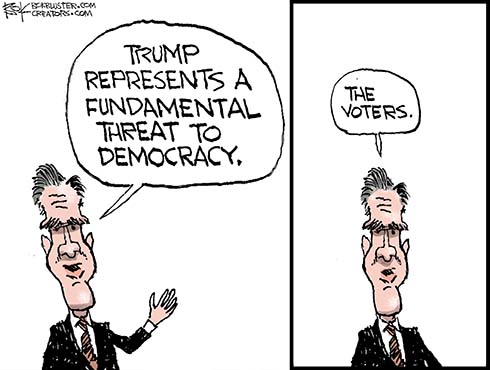 Mitt Romney is leading the charge to stop Trump. He kinda sorta endorsed Ted Cruze in the hope of denying The Donald a win on the first ballot in Cleveland.
Trump endorsed Romney when he was the nominee in 2012. He lost anyway, or as The Donald says, "choked".
Romney says he's "repulsed" by Trumpism. Trump, campaigning in Utah, questioned whether Mitt is Morman.