Category Archives:
natural disaster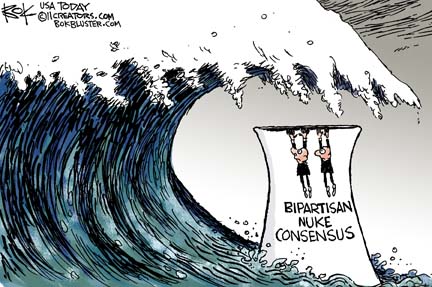 Just as people were warming up to nuclear power again, along comes an 8.9 (update: 9.0).
Fearing another Chernobyl,  Congressman Ed Markey wants to take this opportunity to suspend the licensing of new reactors here. William Tucker, in the WSJ, says he's over-reacting.
James Delingpole, in The Telegraph, agrees and so does Josh Dzieza in The Daily Beast.  Their consensus is that flooding the reactors with seawater means the utility owner is toast but nobody dies.