Category Archives:
carbon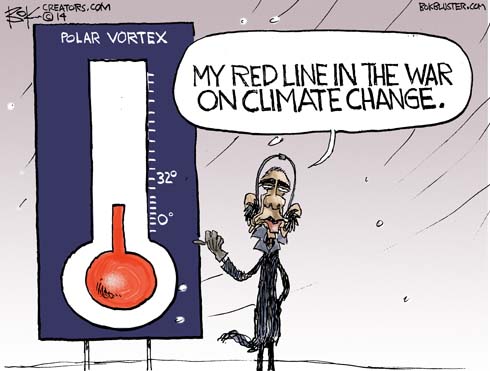 The Polar Vortex is back. Used to be March just came in like a lion.
It doesn't matter. Lions, lambs, vortexes, snow, rain, drought, ObamaCare – it's all your fault. All things are made by man-caused global warming. Al Gore says so, JohnKerry says so, and President Obama says so.
 Vortex of Climate Change
So, if you like your polar vortex, you can keep your polar vortex. Period.
Update:
Here's Victor Davis Hanson on Obama's many red lines.