End of Coal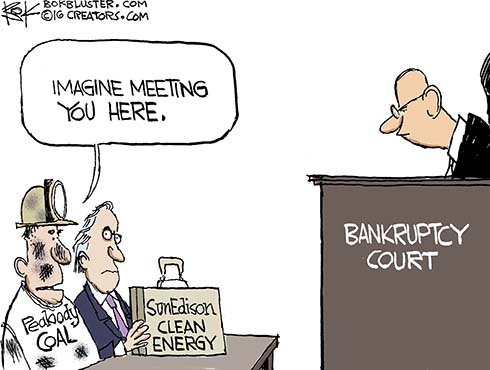 Two stories lured me off from the campaign trail for today.
Peabody Energy, the world's biggest coal company, filed for bankruptcy. President Obama promised to drive the coal industry into bankruptcy. As it happens, the fracking industry is driving coal into bankruptcy. Natural gas is cheaper and cleaner than coal. Obama hoped to replace coal with renewable energy.
The other story is that, SunEdison, world's biggest renewable energy company, is also preparing to file for bankruptcy.