Christie and The Donald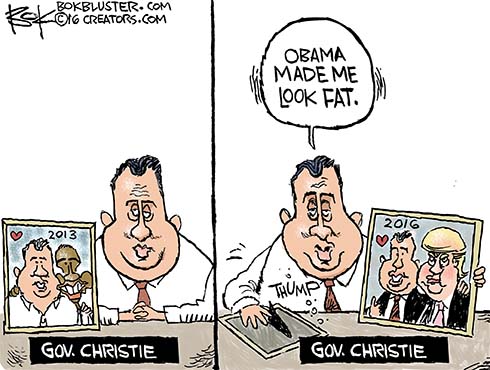 New Jersey tough guy Governor Chris Christie was once smitten with President Obama. But now that's all water under the bridge. He left the president's warm embrace for Donald Trump.
Christie and The Donald appeared on stage together last night at Trump's victory press conference. The governor introduced his new boss as "Mr. Trump".