A Pox on Anti-Vaxxer Pols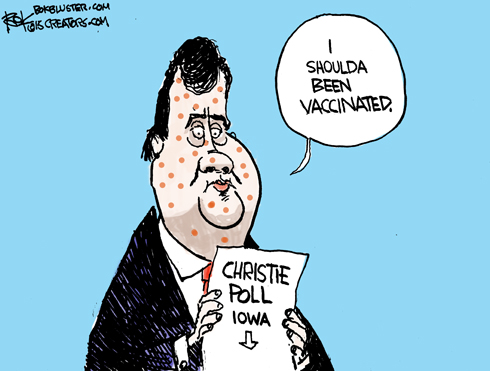 Are anti-vaxxers the soccer moms of 2016? Not likely. Chris Christie gave them a shot but he's not breaking out from the Republican pack.
Politicians often "inoculate" themselves by condemning an issue expected to be unpopular with voters. A hard line against parents who don't vaccinate their children could be the litmus test of the day for 2016 presidential campaign. Christie may need a booster.
He's quarantined himself from interviewers on his luxury trip to England.