Tag Archives:
Pajama Boy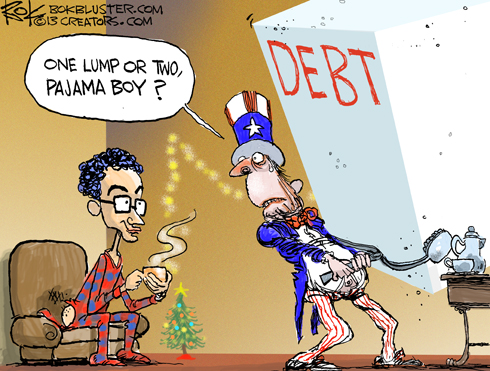 The Obama Election Committee for Life, Organizing for Action, is promoting the joys of ObamaCare to young people. For Thanksgiving they urged the young invincibles to talk turkey about healthcare at family gatherings. For Christmas they introduced Pajama Boy when they tweeted this image while advising the faithful to:
Wear pajamas. Drink hot chocolate. Talk about Getting health insurance.
Pajama Boy
Pajama Boy was the instant butt of jokes all over the country. Which means he got millions in free publicity. Even on Bokbluster.