Tag Archives:
fund raising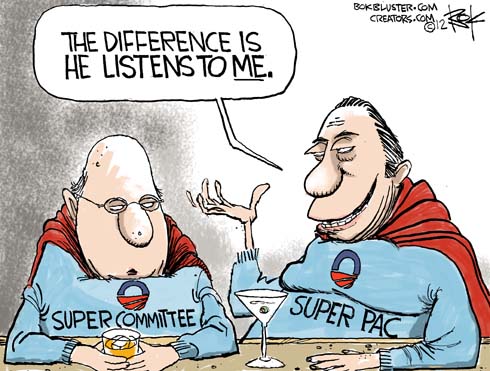 The president has begrudgingly consented to bazillions of dollars in Super Pac money to help him keep his job. This isn't to be confused with the Super Committee, which remains in exile.
On the bright side, Supreme Court justices may attend future State of Union speeches without fear of tongue lashing.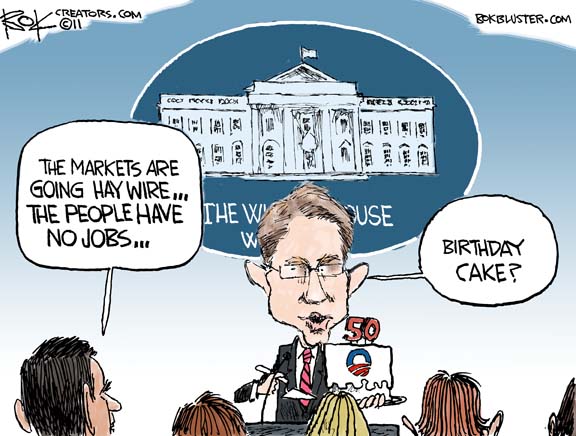 The president celebrated his birthday in style while the stock market suffered its worst week since March 2009. Here's an exchange between ABC's Jake Tapper and press secretary Jay Carney over the collapsing stock market on Thursday.