More Powerful Than a Locomotive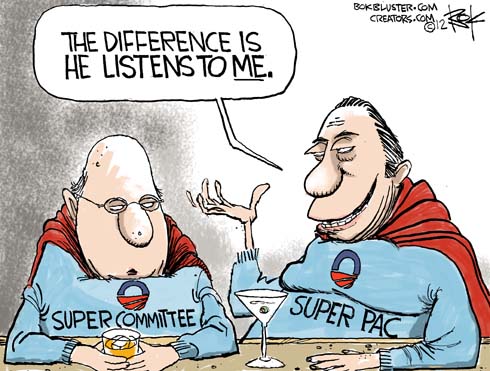 The president has begrudgingly consented to bazillions of dollars in Super Pac money to help him keep his job. This isn't to be confused with the Super Committee, which remains in exile.
On the bright side, Supreme Court justices may attend future State of Union speeches without fear of tongue lashing.