Vaccine Equity Market Crashes in Complexity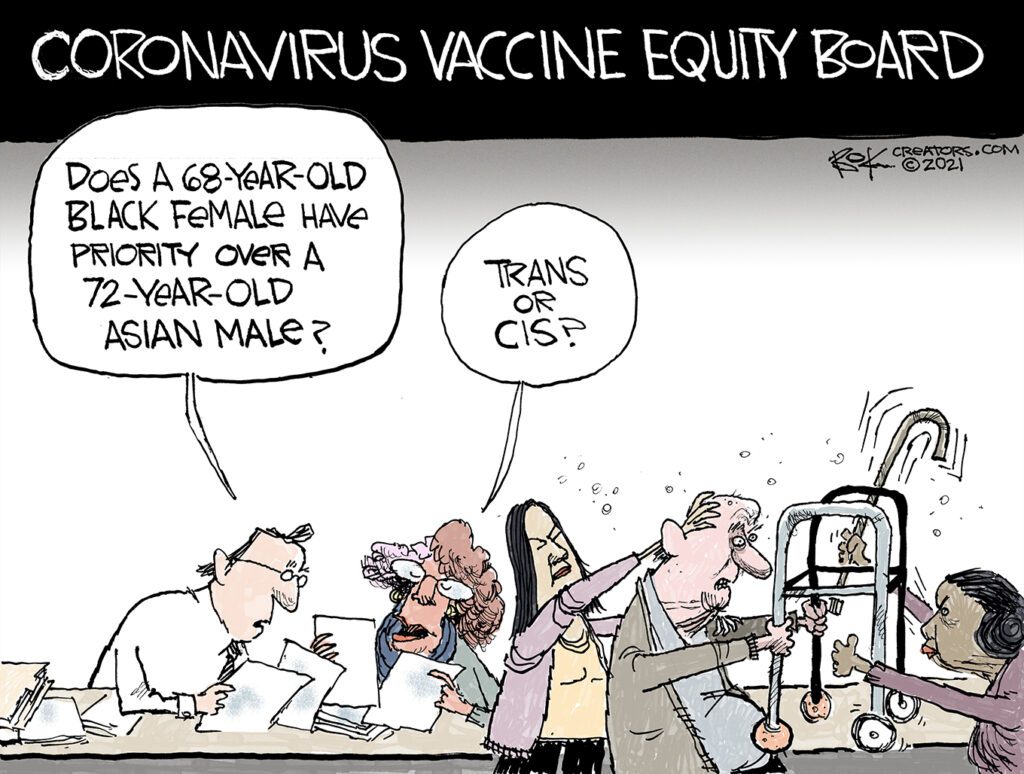 Got Coronavirus vaccine? If not, you might lack vaccine equity. Politico reports more whites than blacks proportionally are getting shots. And essential workers are moving to the front of the line. But vaccine equity gets tricky. Does a 40-something diabetic move ahead of his 50-something nurse? Distribution has been slow.
One thing is certain, age is a factor. Most of the half million dead were elderly.
So, Connecticut is going another way – distribution by age:
I'm going to focus on the old business motto, KISS: Keep it simple, stupid — because a lot of complications result from states that tried to finely slice the salami and it got very complicated to administer

Ned Lamont, Governor of Connecticut