Delaying the Election Trial Baloon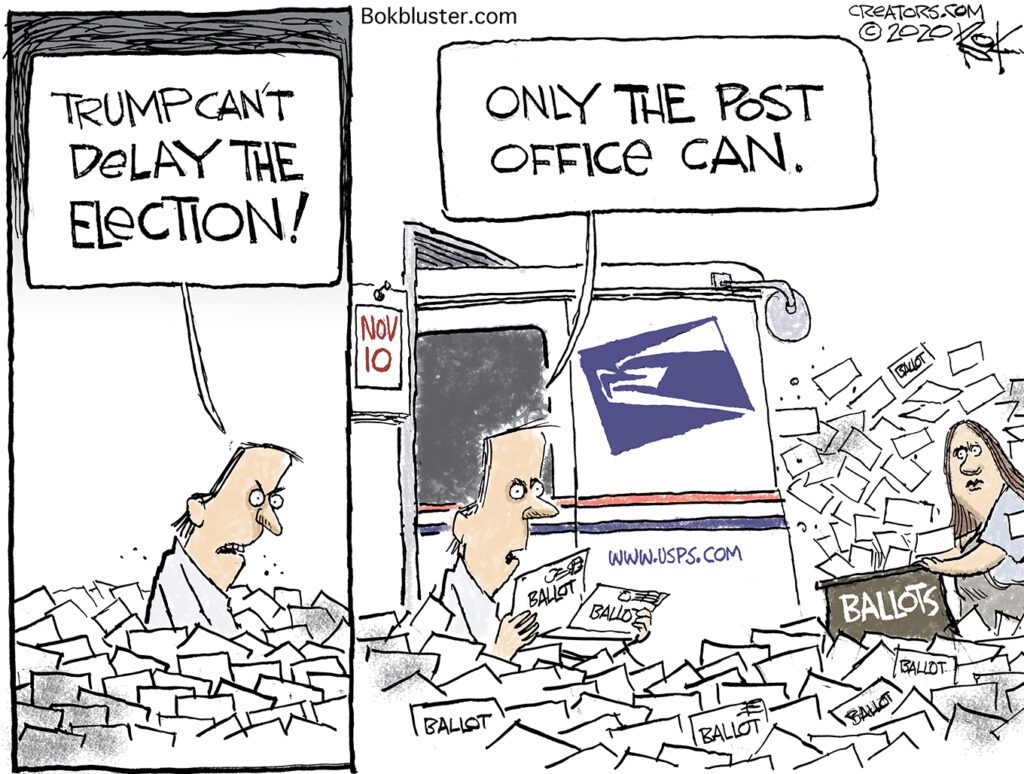 President Trump launched a trial balloon about delaying the election. That would require acts of Congress and state legislatures which are unlikely.
And even if it did happen the 20th Amendment to the Constitution evicts the the president at high noon January 20th. So you'd need somebody to fill the vacancy by then.
And hope the mail-in ballots get delivered in time.
Speaking of mail-in-ballots:
Six weeks after New York's primary election on June 23, the final vote tally in the 12th Congressional District remains a mystery. On Monday a federal judge ordered the counting of certain mail ballots that arrived after Election Day but without a postmark to prove when they were sent. Imagine this kind of mess 45 days following Nov. 3.

WSJ Editorial Board, August 8-9, 2020