Corona Flat Curve Flattens Elective Treatments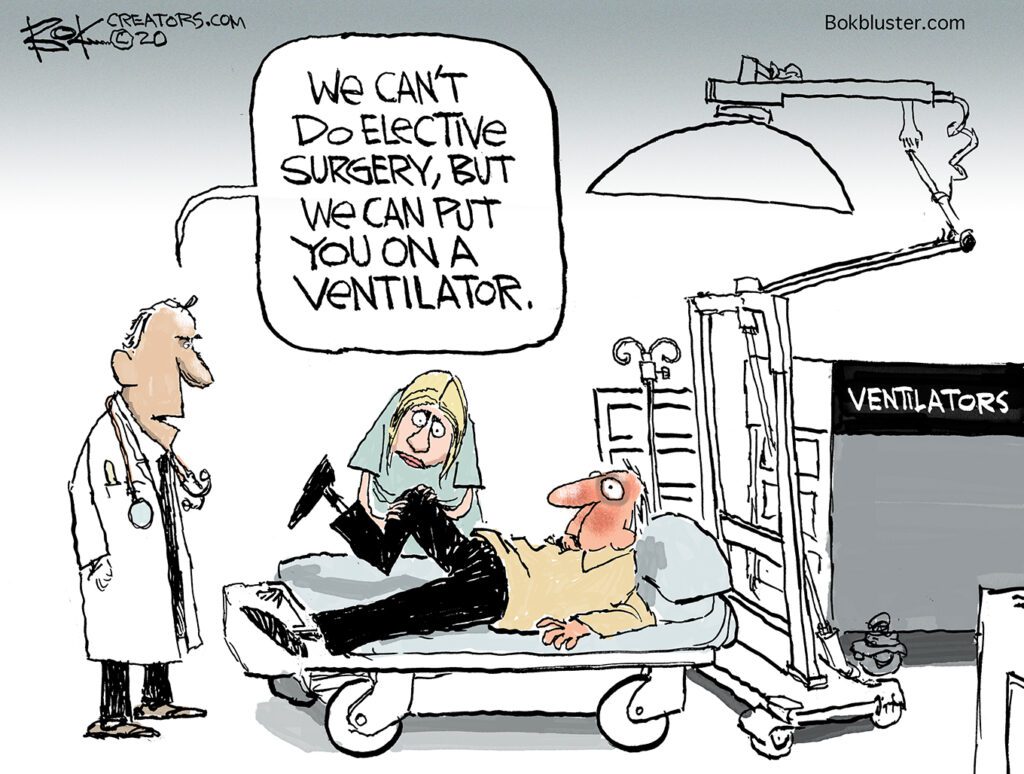 The Corona flat curve flattened elective treatments. Suburban tent hospitals in New York sit unused. And the Navy hospital ship Comfort is shoving off.
Meanwhile hospitals put patients seeking elective treatment on hold. But elective surgery is where hospitals make their money. So healthcare workers have been laid off.
And elective surgery isn't just nose jobs:
An elective surgery does not always mean it is optional. It simply means that the surgery can be scheduled in advance. It may be a surgery you choose to have for a better quality of life, but not for a life-threatening condition. But in some cases it may be for a serious condition such as cancer.

Johns Hopkins