By The Book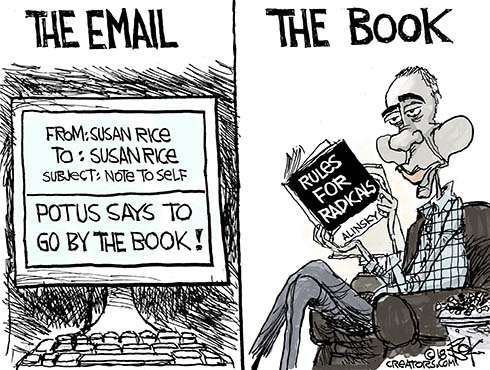 Susan Rice didn't let the door hit her on the way out of the White House. Instead she sent herself an email.
It was time stamped 12:15 pm January 21 – the day of President Trump's inauguration. And her self-message recapped a January 5 meeting President Obama held with top staffers.
By the Book
In that meeting Obama instructed his staff on the transfer of information to the new administration. Or the non-transfer of information as National Review's Andrew McCarthy suspects.
At any rate, Susan Rice let the record show that President Obama insisted it be done "by the book."