Latino Victory Fund Scares Elephants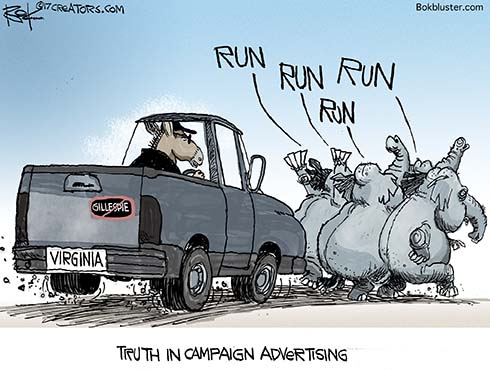 A moderate Democrat beat a moderate Republican to win the governor's race in Virginia last week.
Latino Victory Fund
But a campaign ad by the Latino Victory Fund was anything but moderate. It featured an Ed Gillespie stand-in chasing minority children in a pickup truck. The ad only ran once but the Latino Viciory Fund president, Cristóbal Alex, says he'd do it again.
Some Republicans fear this could be a trend that will cost them their Senate majority.
Nothing really changed in Virginia though. A new Democrat simply replaced an old Democrat in the governor's house.