Morning Trump Tweets Morning Joe
fiance's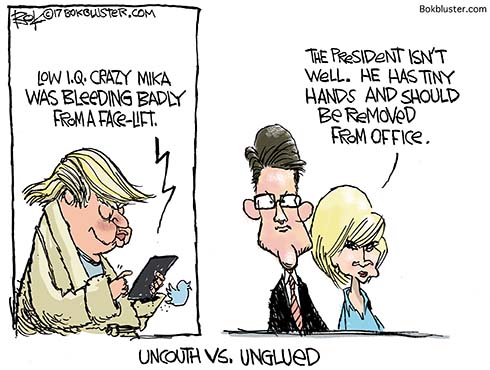 Trump tweeted that Mika Brzezinski bled badly from a facelift. Mika mocked Trump's small hands. And said it was only a chin tuck.
Morning Joe
Morning Joe spent the better part of his show defending the honor of his feminist fiance. Mika said Trump picks on women. Joe's coat holder, Donnie Duetche, offered to go mano a mano with the president in the schoolyard. Like in the old days.
In the old days Trump's hero, Andrew Jackson, took it outside with his enemies. He fought duels, and killed people.
Democrats say Trump's already working on that.