Dead Voters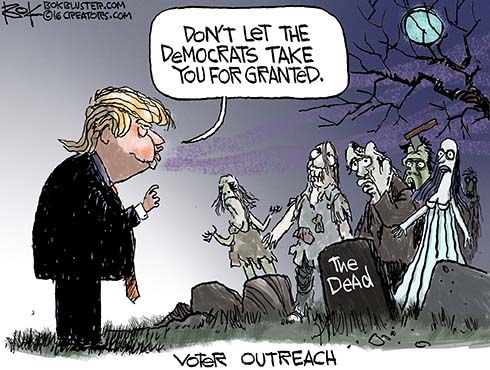 Walking Dead
Some critics say The Walking Dead went too far in its season opener. The episode featured violence with a baseball bat rigged with barbed wire.
Critics also say Donald Trump has gone too far as his reality show campaign season closes. The final episodes feature claims the election is rigged.
Dead Voters
Liberals say voter fraud is a myth. Trump cites a 2012 Pew research report that says there are 1.8 million dead voters on the rolls.
Rudi Giuliani says, "Dead people generally vote for Democrats rather than Republicans."
Not to worry. The Russians have offered to monitor the election.