Marco and Hillary's Big Adventure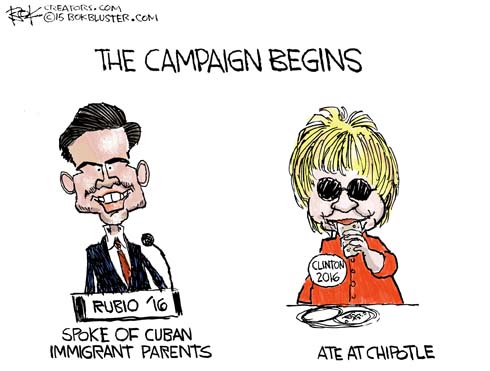 Marco Rubio showed his latin cred by talking about his Cuban refugee parents. He also scored points for upward mobility by mentioning that his father was a bartender – if you consider running for president to be upwardly mobile.
Hillary and Huma headed for the border – of Iowa. They stopped their Scoobie Doo van in Maumee, Ohio and made sort of a secreted sortie to Chipotle. They showed up wearing sunglasses and went unrecognized.
sort of a secret camp