Koch Addict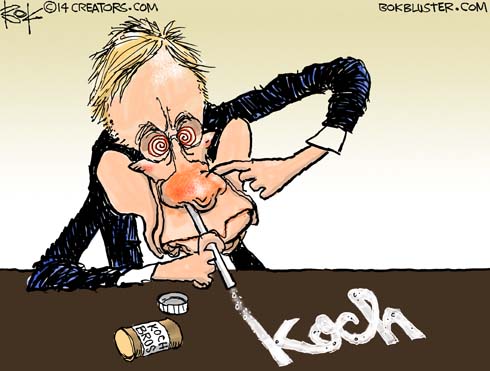 Dana Milbank says, "The time has come to stop the denial and to admit that Senate Majority Leader Harry Reid has a Koch problem." The Koch (pronounced "coke") brothers donate millions to conservative and libertarian political causes. To Harry Reid that makes them "immoral and unAmerican. He thinks they have Republicans hooked. Here's a link to a YouTube montage posted by Washington Free Beacon in which Reid mentions the Kochs 134 times.
I think I'm developing a Harry Reid habit.
Update: Whacked out Harry chasing greased GOP pigs!
Update: Harry says Kochs caused global warming!