Brian Ross News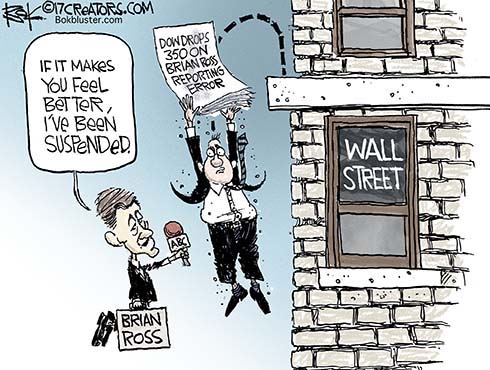 Brian Ross reported on ABC that Trump ordered Flynn to contact Russians before  the election.
Apparently Wall Street investors believe what the see on on TV  and the Dow plunged 350 points.
But ABC says Ross got it wrong and suspended him for four weeks.
Then within a week CNN one upped Ross.
This wasn't Brian's first rodeo.
Update 12/10/17: The cartoonist carelessly wrote NBC instead of ABC on Ross's mic. He has been suspended.