Carrier Pigeon 2.0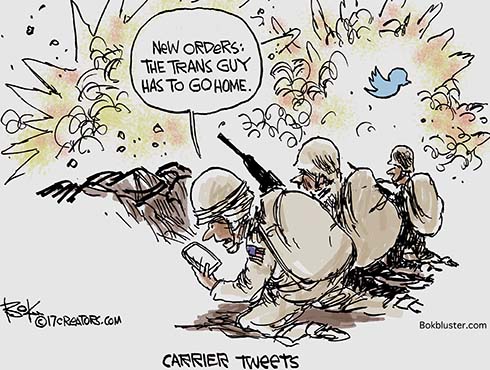 In the old days battlefield communications occurred via carrier pigeon. In a postmodern update, Trump tweeted transgenders out of the military.
Carrier Pigeon 2.0
Defense secretary Mattis was "appalled" that the president tweeted his way around his own command structure.
McCain called it, "yet another example of why major policy announcements should not be made via Twitter."
The military is awaiting "further guidance" before enforcing the policy.