Hail Trump Shakespeare in the Park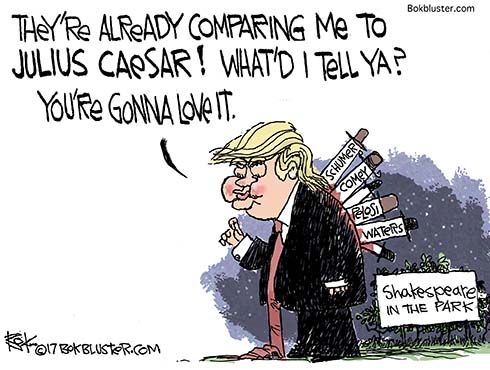 Shakespeare in the Park tried to improve on the Bard's work by making Julius Caesar look like Donald  Trump in a business suit. He is then assassinated by pc women and minorities.
Rather than go for the unhinged Trump Derangement Syndrome angle, I thought I'd have a little fun with The Donald's famous ego. Besides, the Ide's of March is a popular theme with politicians. Well it's all fun and games until someone loses an eye. Or a life.
This was published the day before an assassination attempt on Republicans at a baseball practice in Alexandra, Va.